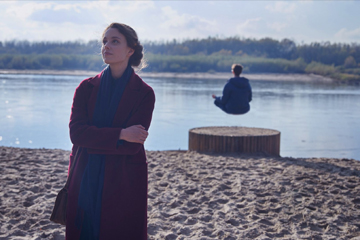 Original name:Liczba Doskonala
English name: Perfect Number
Year: 2022
Run time: 87 Minutes
Language: Hebrew, English, Polish
Type (Colour/ Black & white): Colour
Country: Poland, Israel, Italy
Director: Krzysztof Zanussi
Producers: Zbigniew Domagalski, Paolo Maria Spina, Felice Farina
Cast: Andrzej Seweryn, Jan Marczewski, Julia Latosinska, Jan Nowicki
Screenplay: Krzysztof Zanussi
Cinematographer:Piotr Niemyiski
Editor: Milenia Fiedler
Sound Designer:Maria Chilarecka
Production Company: Wytwornia Filmow Dokumentalnych i Fabularnych, Jerusalem Film and Television Fund, Revolver, Nina Film
World Sales:Magdalena

Festivals:
Tallinn Black Nights FF 2022
IFF India 2022
Camerimage 2022
Director's Selected Filmography:
2005 Persona Non Grata
2002 Supplement
1980 Constans
1978 Spiral
1974 Quarterly Balance
1971 Family Life
1969 The Structure of Crystal
Director's Biography: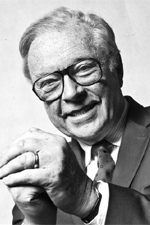 Krzysztof Zanussi is a revered director, producer, screenwriter and novelist much-awarded at international festivals in Cannes, Venice, Locarno, Moscow, Chicago, Montreal, Berlin and Tokyo, to name but a few. Director of plays staged in theatres all over the world. Recipient of honorary degrees from several prestigious academic bodies, he made his feature debut with The Structure of Crystals in 1969. Since 1980 he has been the artistic director and later became director of the TOR Film Studio. He has produced films of other polish masters like Krzysztof Kieślowski, Agnieszka Holland and many other outstanding artists.
Synopsis:
A young mathematician-physicist is immersed in his scientific research and in the teaching of his subjects. An elderly Jewish-Polish cousin from Jerusalem would like to donate him the wealth accumulated during his life as a businessman. The young mathematician rejects this offer, since he wants to remain poor but happy in his life of teaching and researcher of Physics. In the city, however, word has spread, many believe that he has suddenly become very rich, and the young researcher finds himself the victim of a kidnapping for the purpose of extorting his alleged new wealth. Through the elaboration of his space-time theories of Quantum Physics, the young scholar will be able to free himself from imprisonment and return to his life devoted to research, beyond the known limits of Physics, where Science touches Transcendence.