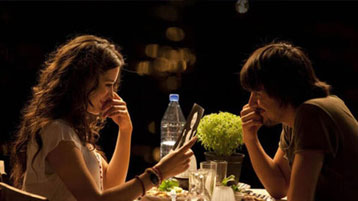 Original Name: Aşk Tesadüfleri Sever
English Name: Love Likes Coincidences
Year: 2011
Run Time: 118 Minutes
Language: Turkish
Type (Colour/ Black & White): Colour
Country: Turkey
Director: Ömer Faruk Sorak
Producer: Oguz Peri, Emir can Yurtlak
Cast: Mehmet Günsür, Belçim Bilgin, Altan Erkekli, Ayda Aksel, Sebnem Sönmez, Hüseyin Avni Danyal
Screenplay: Nuran Evren Sit
Cinematographer: Veli Kuzlu
Editor: Çagri Türkkan
Sound Designer: Hasan Baran, Cody Biles, Danton Tanimura
Music Composer: Ozan Çolakoglu
Production Company: Böcek Yapim

Director's Selected Filmography:
2022 Bandirma Missile Club
2020 Love Likes Coincidences 2
2015 8 Seconds
2009 The Ottoman Cowboys
2006 Heist School
2004 G.O.R.A.
2001 Vizontele
Director's Biography: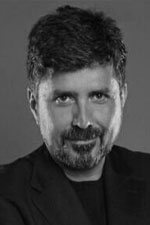 Ömer Faruk Sorak is a contemporary Turkish director. He is a prominent name in mainstream Turkish cinema, and television industry. He has directed numerous commercials, music videos, TV shows, documentaries and feature films. His feature film directorial debut is Vizontele (2001). His subsequent films, like G.O.R.A. (2004) Heist School (2006) were big hits in Turkey. His fourth film The Ottoman Cowboys (2009) pioneers in the genre of Turkish Western Comedy. His film Love Likes Coincidences (2011), the sensational romantic drama has been received with great attention nationally and internationally.
Synopsis:
One September morning in 1977 in Ankara, a young man rushes his pregnant wife to the hospital for the impending birth. He crashes into another car, whose driver is another father-to-be. As a result of the accident, the woman in the car they hit gives birth prematurely, resulting in both babies being born on the same day at the same hospital. That accident becomes the first of many coincidences that will connect the fates of Özgür and Deniz, whose lives will continue to intersect throughout the rest of their childhood and teenage years in Ankara. Each time their paths intersect, the cause of the intersection greatly transforms both Özgür and Deniz's lives. However, their lives never fully intertwine because whatever it is that brings them together manages to build a wall between until their next encounter, some 25 years on, in Istanbul.