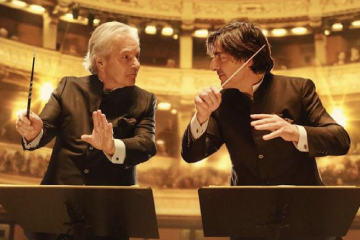 Original name: La Scala
English name: Maestro(S)
Year: 2022
Run time: 87 Minutes
Language: French
Type (Colour/ Black & white): Colour
Country: France
Director: Bruno Chiche
Producers: Philippe Rousselet
Cast: Yvan Attal, Pierre Arditi, Miou Miou, Pascale Arbillot, Caroline Anglade
Screenplay: Bruno Chiche, Clément Peny, Yaël Langmann
Cinematographer: Denis Rouden
Editor: Widy Marché
Sound Designer: Olivier Le Vacon
Music Composer: Florencia Di Concilio
Production Company: Vendôme Production
World Sales: Orange Studio, Apollo Films

Festivals:
France Odeon – Florence Edition 2022
Festival du Film Francophone d'Angoulême 2022
Director's Selected Filmography:
2016 In & Out
2010 Small World
2007 Every Jack has a Jill
2005 Hell
Director's Biography: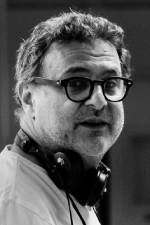 Bruno Chiche (b. 1966) is a French screenwriter – Director – Producer and, an actor. He has been working in the field of cinema since early age, when he started working as an Assistant Director. He has worked with some important directors in French Cinema, while making his own short film on the side. He made his debut feature Barnie Et Ses Petites Contrariétés in 2001. All of his films have been well received by critics, and audiences alike.
Synopsis:
The Dumars are music conductors from father to son: François is finishing a long and brilliant international career while Denis has just won yet another Classical Music Award. When François learns that he has been chosen to conduct at La Scala, his ultimate dream, his grail, he cannot believe his ears. At first thrilled for his father, Denis is quickly disillusioned when he discovers the truth: it is he, who has been chosen to go to Milan...