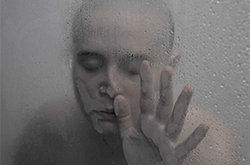 Original name: Medea
English name: Medea
Year: 2017
Run time: 73'
Language: Spanish
Type (Colour/ Black & white): Colour
Country: Argentina, Chile, Costa Rica
Director: Alexandra Latishev Salazar
Producer(s): Paz Fábrega, Iván Molina, Luis Smok
Cast: Liliana Biamonte, Javier Montenegro, Eric Calderón, Marianella Protti, Arnoldo Ramosón
Screenplay: Alexandra Latishev
Cinematographer: Oscar Medina, Álvaro Torres
Editor: Soledad Salfate
Sound Designer: Christian Crosgrove, Ayerin Villanueva
Music Composer: Susan Campos Fonseca
Production Designer: Carolina Lett
Production Company: La Linterna Films, Temporal Film, Grita Medios, CyanProds.
World Sales: Patra Spanou Films
World Sales Phone: 49 15 20 19 87 294
World Sales Email: film@patraspanou.biz

Festival:
New York Latino FF
Buenos Aires International Festival of Independent Cinema
San Sebastián IFF
Warsaw IFF
Bogota IFF
Intl. Women FF Cologne/Dortmund
Selected Filmography:
L'Enfant Fatale (short) 2011
Irene (short) 2014
The Volatiles (Doc.) 2014
Medea 2017
Director's Biography:
Alexandra Latishev studied at the Véritas University Film and TV School in Costa Rica. Her short film Irene (2014) participated in different festivals, including Kinoforum, Clermont-Ferrand, Toulouse, Alucine, Flanders Latino Film Festival (Jury Mention), Havana Festival (Jury Mention), Ícaro Festival (Best Central American Short Film) and the Costa Rica International Film Festival (Best National Short Film). Her documentary Los Volátiles (2014) won the Best Documentary Feature and Audience Awards at the Costa Rica IFF. Medea was a contender in the BAFICI Official Competition.
Synopsis
María José ´s life moves back and forth between the monotony of classes at the university, her eternally distant parents, rugby training, and dares with her gay friend. Emotionally disconnected from her environment, when she meets Javier, she tries to start a relationship with him. But all her efforts to live a "normal" life cannot succeed. She is carrying a secret that everybody avoids to notice: she is a few months into her pregnancy.