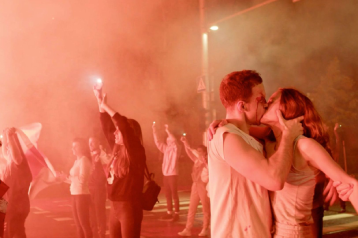 Original name: Minsk
English name: Minsk
Year: 2021
Run time: 82 Minutes
Language: Russian
Type (Colour/ Black & white): Colour
Country: Estonia
Director: Boris Guts
Producers: Boris Guts, Vitali Shkliarov, Katerina Monastyrskay, Anastasia Gusentsova, Andres Puustusmaa
Cast: Anastasia Shemyakina, Alexey Maslodudov, Anastasia Pronina, Daniil Steklov
Screenplay: Boris Guts
Cinematographer: Daria Likhacheva
Sound Designer: Indrek Soe
Production Company: Leo Films
World Sales: Wide Management

Festivals:
Tallinn Black Nights FF 2022
Cottbus Festival of East European Cinema 2022
Director's Selected Filmography:
2019 We Look Good in Death
2018 Fagot
2016 Waterlemon Rings
Director's Biography: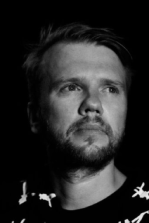 Boris Guts graduated from the High Courses of Script writers and Film Directors in Moscow (VGIK) in 2012. Since that, he has directed five full length films. Boris is known in Russia as an experimental filmmaker, a social activist who reveals the acute topics of society: poverty, racism, homophobia, harassment and oncology. In March 2022, Boris emigrated from Russia.
Synopsis:
Minsk, August 2020. Pasha and Yulia, a young married couple, go for a stroll at night and find themselves in the midst of civilian protests. An ordinary walk turns into a hell as innocent people become victims of police brutality...Under the cover of the night, Pavel and Julia learn on their own skin the brutality, tortures and violent behaviour of the Belarusian armed Riot Units and the police. Based on real events, happened in Minsk