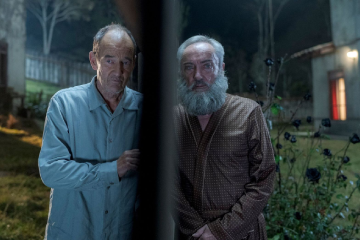 Original name: My Neighbour Adolf
English name: My Neighbour Adolf
Year: 2022
Run time: 96 Minutes
Language: English, German, Spanish, Yiddish, Hebrew
Type (Colour/ Black & white): Colour
Country: Israel, Poland, Columbia,
Director: Leon Prudovsky
Producers: Haim Mecklberg, Estee Yacov-Mecklberg, Klaudia Smieja, Staszek Dziedzic
Cast: David Hayman, Udo Kier, Olivia Silhavy, Kineret Peled
Screenplay: Dimitry Malinsky, Leon Prudovsky
Cinematographer: Radek Ladczuk
Editor: Hervé Schneid
Sound Designer: Carlos Arcila, Mateusz Adamczyk, Sebastian Witkowski
Music Composer: Łukasz Targosz
Production Company: 2-Team Productions, Film Produkcja, Vandalo,United King Film
World Sales: Beta Cinema

Festivals:
Locarno IFF 2022
Tallinn Black Nights FF 2022
IFF India 2022
Director's Selected Filmography:
2022 My Neighbour Adolf
2009 Five Hours From Paris
2005 Dark Night (Short)
Director's Biography: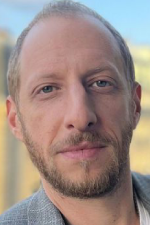 Leon Prudovsky was born in St.-Petersburg, Russia in 1978, and raised in Israel. He emerged to the world of cinema in 2005 with his diploma film from The Steve Tisch School of Film and Television (Tel Aviv University), Dark Night which was voted finalist at the Student Academy Awards and received Special Mention in Venice FF and dozens of other awards. In 2009 he co-wrote and directed his first feature film Five Hours From Paris which was officially selected for Toronto IFF and received awards in Haifa, Nice and Napoli.
Synopsis:
Colombia, May 1960, just a few days after the abduction of the Nazi criminal Adolf Eichmann by Mossad agents in Argentina. Polsky, a lonely and grumpy Holocaust survivor, lives in the remote Colombian countryside. He spends his days playing chess and tending his beloved rose bushes. One day, when a mysterious old German man moves in next-door, he suspects that his new neighbor is... Adolf Hitler. Since nobody believes him, he embarks on a detective mission to find the evidence. But, in order to gather evidence, he will need to be closer to his neighbour than he would like. So close that the two could almost become friends.