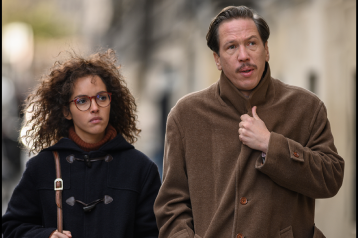 Original name: Nos Frangins
English name: Our Brothers
Year: 2022
Run time: 92 Minutes
Language: French
Type (Colour/ Black & white): Colour
Country: France
Director: Rachid Bouchareb
Producers: Rachid Bouchareb
Cast: Reda Kateb, Lyna Khoudri, Raphael Personnaz, Samir Guesm, Lais Salameh, Adam Amara, Wabinle Nabie, Gerard Watkins
Screenplay: Kaouther Adimi, Rachid Bouchareb
Cinematographer: Guillaume Deffontaines
Editor: Guerric Catala
Sound Designer: François Boudet, Olivier Walczak, Julien Perez
Music Composer: Amine Bouhafa
Production Company: 3B Productions
World Sales: Wild Bunch

Festivals:
Cannes FF
Mill Vally IFF
French FF of UK
French FF of Malaga
Director's Selected Filmography:
2018 Belleville Cop
2014 Two Men in Town
2012 Just Like a Woman
2010 Outside the Law
2006 Days of Glory
1991 Cheb
Director's Biography: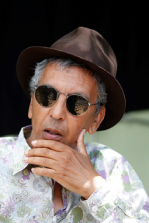 Rachid Bouchareb is a French director, producer, and screenwriter. He burst onto the scene as a short film director, before going on the found his 3B Productions production company. Throughout his career, he has tirelessly questioned history through his many feature films: Cheb, which won him an award at 1991 Cannes, then Days of Glory (2006), the film for which the entire cast was awarded the Best Actor Award, and Outside the Law, which saw him back in Cannes Main Competition in 2010. He went on to film an American trilogy: Just Like a Woman (2012), Two Men in Town (2014) and Belleville Cop (2018).
Synopsis:
December 5th, 1986. Thousands of students are protesting for higher education reforms. Abdel Benyahia (20) is killed by a drunken cop in a Paris suburb. Several hours later, Malik Oussekine is pursued and beaten to death by three police officers. When Inspector Daniel Mattei is appointed to investigate, the police force and the government collude to cover up Abdel's death and to discredit the murdered man. As revolt threatens to erupt amidst a population horrified by Malik's murder in the heart of Paris, the families of both victims, while never meeting, struggle to understand what really happened that night…