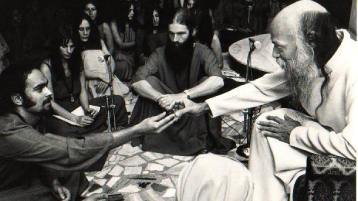 Original name: Osho
English name: Osho
Year: 2022
Run time: 104 min
Language: English
Type (Colour/ Black & white): Colour
Country: Italy
Director: Lakshen Sucameli
Producer: Bobby Bedi
Screenplay: Lakshen Sucameli
Cinematographer: Stefano Bisulli, Massimo Salvucci
Editor: Stefano Bisulli
Production Company: Navala Productions
World Sales: Navala Productions

Director's Selected Filmography:
2004 Zorba il Buddha
1995 Blue Line
Director's Biography: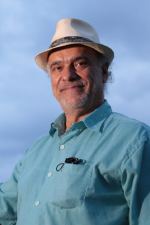 Lakshen Sucameli is an Italian filmmaker, known for his documentaries. In 1992, he established Navala Productions Ltd. a film and TV production company in Rome. With Navala Productions, he has produced and directed two feature length films supported by the Italian Ministry of Art and Entertainment. The first feature, Blue Line, is based on a novel he published in 1990.The film was selected for the Venice FF in 1995 and was later awarded the Quality Prize by the Italian Ministry of Culture. His second feature, Zorba il Buddha has been screened at many film festivals around the world.
Synopsis:
Osho is the most well-known and controversial spiritual Master of our time. His books have sold millions of copies and his message continues to be relevant today. This documentary aims to represent his life through first hand recollections from people who have lived close to him. What is unique about this film is that the director-producer is himself an insider of the Osho movement, so he had access to those involved in the experience that no other director probably would. The film, however, is not a propaganda piece. It will, on the contrary, examine all elements of Osho's life, including the contentious ones. The work contains previously unreleased footage recorded throughout the world.