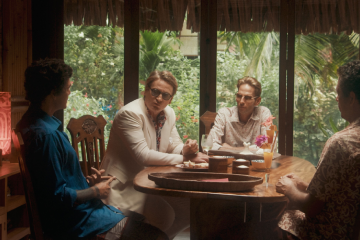 Original name: Pacifiction
English name: Pacifiction
Year: 2022
Run time: 162 Minutes
Language: French
Type (Colour/ Black & white): Colour
Country: Spain, France, Germany, Portugal
Director: Albert Serra
Producers: Pierre-Olivier Bardet, Albert Serra, Montse Triola
Cast: Benoît Magimel, Pahoa Mahagafanau, Marc Susini, Matahi Pambrun, Alexandre Melo, Sergi López
Screenplay: Albert Serra
Cinematographer: Artur Tort
Editor: Albert Serra, Artur Tort, Ariadna Ribas
Sound Designer: Jordi Ribas
Music Composer: Marc Verdaguer
Production Company: Idéale Audience, Andergraun Films, Tamtam Film, Rosa Filmes
World Sales: Films Boutique

Festivals:
Cannes FF
Toronto IFF
San Sebastian IFF
Director's Selected Filmography:
2019 Liberty
2016 Last Days of Louis XIV
2013 Story of My Death
2006 Honour of the Knights
Director's Biography: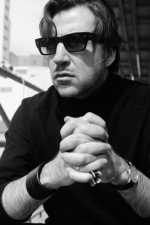 Albert Serra is a Spanish writer – director – producer. He graduated in Spanish literature and comparative literature at the University of Barcelona, where he also studied art history. He made his debut with Crespià, The Film Not The Village (2003). His subsequent film Honour Of The Knights (2006) was nominated for multiple awards at Cannes FF and many other festivals. Liberty (2019) went on to win Special Jury Prize at Un Certain Regard at Cannes. His recent film, Pacifiction (2022) has won many awards, nominations across the globe in some prestigious festivals and awards.
Synopsis:
On the French Polynesian island of Tahiti, the High Commissioner of the Republic and French government official DE ROLLER is a calculating man with flawless manners. His somewhat broad perception of his role brings him to navigate the high end 'establishment' as well as shady venues where he mingles with the locals. Especially since a persistent rumour has been going around: the sighting of a submarine whose ghostly presence could herald the return of French nuclear testing.