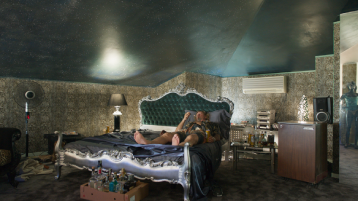 Original Name:Rimini
English Name: Rimini
Year: 2022
Run Time: 114 min
Language: German, Italian
Type (Colour/ Black & White): Colour
Country: Austria, France, Germany
Director: Ulrich Seidl
Producer: Ulrich Seidl, Philippe Bober, Michel Merkt
Cast: Georg Friedrich, Michael Thomas, Hans-Michael Rehberg
Screenplay: Ulrich Seidl, Veronika Franz
Cinematographer: Wolfgang Thaler
Editor: Mona Willi
Sound Designer: Klaus Kellermann
Music Composer: Fritz Ostermayer, Herwig Zamernik
Production Company: Ulrich Seidl Film Produktion
World Sales: Coproduction Office

Festivals:
Berlinale Main Competition 2022
European FF, Palic 2022
Diagonale Graz 2022
Director's Selected Filmography:
2013 Paradise: Hope
2012 Paradise: Love
2012 Paradise: Faith
2007 Import – Export
2003 Jesus, You Know (Doc)
2001 Dog Days
Director's Biography: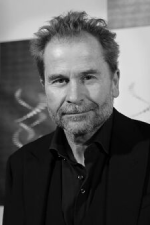 Ulrich Seidl is one of them most prominent Austrian directors. He started his career making documentaries. His documentary, Jesus, You Know (2003) premiered in Competition at Karlovy Vary where it won Best Documentary, while In The Basement (2014) and Safari (2016) both screened Out of Competition in Venice. His fiction debut Dog Days (2001) won the Grand Special Jury Prize at the Venice FF. Import, Export (2007) premiered in Competition at Cannes. It was followed by his internationally acclaimed, award-winning Paradise trilogy, with Paradise: Love (2012), Paradise: Faith (2012), and Paradise: Hope (2013) premiering in Competition at Cannes, Venice and Berlin respectively.
Synopsis:
Richie Bravo, once upon a time a successful pop star, chases after his faded fame in wintry Rimini. Trapped between permanent intoxication and concerts for busloads of tourists, his world starts to collapse when his adult daughter breaks into his life. She demands money from him that he doesn't have.