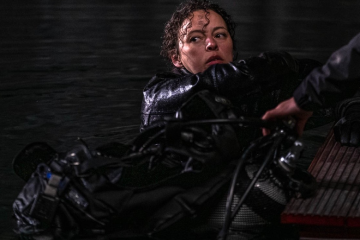 Original name: Ritueel
English name: Ritual
Year: 2022
Run time: 120 Minutes
Language: Dutch, French
Type (Colour/ Black & white): Colour
Country: Belgium, Netherlands, Germany
Director: Hans Herbots
Producers: Peter Bouckaert
Cast: Marie Vinck, Geert Van Rampelberg, Eriq Ebouaney, Kulas Bulteel, Line Pillet, Willem Herbots, Frank Onana
Screenplay: Carl Joos
Cinematographer: Laurens De Geyter
Editor: Philippe Ravoet
Sound Designer: Philippe Ravoet
Music Composer: Merlijn Snitker
Production Company: Eyeworks Film, Phanta Film BV, Atlas Films
World Sales: Be for Films

Festivals:
Brussels International Fantastic FF 2022
FF Oostende 2022
Director's Selected Filmography:
2014 The Treatment
2010 Bo
2006 Stormforce
2005 Verlengd Weekend
1995 Omelette À La Flamande (Short)
Director's Biography: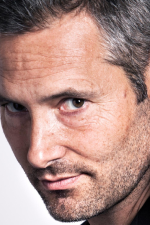 Hans Herbots is a Belgian director. He started his career as a director of photography and 1st assistant director before directing adverts, documentaries and various short films. His short film Omelette À La Flamande was selected at more than 20 festivals around the world, with a special mention by the Jury at Clérmont-Ferrand. Over the years, Hans has built a strong reputation as a director of TV dramas and feature films. Hans developed and directed the The Spiral (2012), which was nominated for the Prix Europa and for an International Digital Emmy Award. In 2014, Hans directed the acclaimed Belgian Noir film The Treatment.
Synopsis:
Kiki is an athletic police diver specialized in forensic diving and the retrieval of bodies. She has worked hard to gain the respect of the small team of machos that she leads. When Kiki fishes a hacked-off hand out of the Brussels canal, she meets Chief Inspector Nick Cameyer. It appears that the hand has been hacked off while its owner was alive. Nick believes it is some sort of score-settling in the drug world, but Kiki, due to her background, has a very different take on the case. Kiki is forced to face deep guilt from the past, her own and her country's.