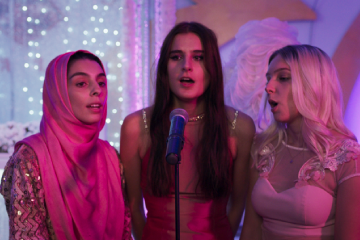 Original name: Sonne
English name: Sonne
Year: 2022
Run time: 87 Minutes
Language: Kurdish, German
Type (Colour/ Black & white): Colour
Country: Austria
Director: Kurdwin Ayub
Producers: Ulrich Seidl, Georg Aschauer, Veronika Franz
Cast: Melina Benli, Law Wallner, Maya Wopienka
Screenplay: Kurdwin Ayub
Cinematographer: Enzo Brandner
Editor: Roland Stöttinger
Sound Designer: David Almeida-Ribeiro
Production Company: Ulrich Seidl Filmproduktion
World Sales: Cercamon

Festivals:
Berlinale 2022
São Paulo IFF 2022
Karlovy Vary IFF 2022
IndieLisboa 2022
Thessaloniki IFF 2022
Viennale 2022
Director's Selected Filmography:
2010 Intrige und die Archenmuscheln (Short Animation)
2011 Langsam reiten Cowboy (Short Animation)
2016 Paradies! Paradies! (Doc)
2018 Boomerang (Short)
2018 Armageddon (Short animation)
2020 LOLOLOL (Short Doc)
Director's Biography: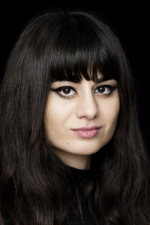 The director and screenwriter, Kurdwin Ayub was born in Iraq in 1990 and currently lives and works in Vienna, Austria. She studied painting and experimental animation at the city's University of Applied Arts and dramatic arts at its Academy of Fine Arts. Since 2010, her short films have screened at various festivals and solo presentations at home and abroad and have won awards including the Vienna Independent Shorts Newcomer prize. Her first feature-length documentary Paradies! Paradies! which she wrote, directed and shot, screened at international festivals and won several awards. Sonne is her debut feature film.
Synopsis:
Three teenage girls from Vienna twerk in hijab and sing a pop song. A YouTube video of it makes them famous overnight, especially among Kurdish Muslims. Yesmin, the only one of the friends who is Kurdish herself, begins to distance herself more and more from her culture. Nati and Bella, on the other hand, seem fascinated by a world that is strange to them. When the girls meet two young Kurdish patriots, the situation threatens to escalate. A film about young people caught between social media and self-discovery, a story of rebellious young women.