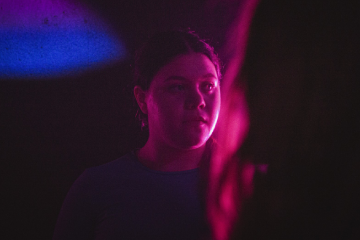 Original name: Calcinculo
English name: Swing Ride
Year: 2022
Run time: 90 Minutes
Language: Italian
Type (Colour/ Black & white): Colour
Country: Italy, Switzerland
Director: Chiara Bellosi
Producers: Carlo Cresto-Dina, Valeria Jamonte, Manuela Melissano
Cast: Gaia Di Pietro, Andrea Carpenzano, Barbara Chichiarelli, Giandomenico Cupaiuolo, Francesca Antonelli, Alessio Praticò, Claudia Salerno
Screenplay: Maria Teresa Venditti, Luca De Bei
Cinematographer: Claudio Cofrancesco
Editor: Carlotta Cristiani
Sound Designer: Xavier Lavorel
Music Composer: Giuseppe Tranquillino Minerva, Fabrizio Campanelli
Production Company: Tempesta
World Sales: Vision Distribution

Festivals:
Berlinale Panorama 2022
San Diego Italian FF 2022
Annecy Cinema Italian 2022
Director's Selected Filmography:
Director's Biography: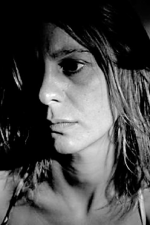 Chiara Bellosi graduated with a diploma in dramaturgy from the Civica Scuola di Teatro Paolo Grassi in Milan and then took a master's in documentary at the Istituto Europeo di Design in Venice. She made a short film as part of the multi-director documentary Checosamanca as well as being involved in the creation of several other documentaries. Her debut feature film, Ordinary Justice (2020) screened in the 2020 Berlinale Generation section.
Synopsis:
Benedetta, 15, lives in rural Italy with her parents and her two little sisters. After work, her father enjoys tinkering with cars while her mother takes out her frustration on Benedetta. When a funfair sets up on the family's doorstep, she meets a fairground worker named Amanda who lives a self-determined life and defies gender norms. Benedetta is immediately fascinated by the older Amanda's self-confidence and independence, and school quickly fades into the background. The two barely talk; their cautious friendship is not one fuelled by grand emotions but rather by genial affection, curiosity and unspoken acknowledgement.