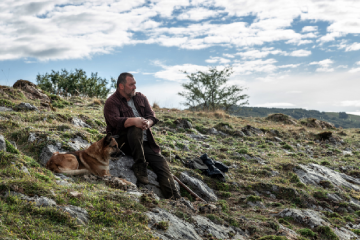 Original name: As Bestas
English name: The Beasts
Year: 2022
Run time: 137 Minutes
Language: Spanish, French
Type (Colour/ Black & white): Colour
Country: Spain, France
Director: Rodrigo Sorogoyen
Producers: Eduardo Villanueva, Ibon Cormenzana, Ignasi Estapé
Cast: Denis Ménochet, Marina Foïs, Luís Zahera, Diego Anido, Marie Colomb
Screenplay: Isabel Peña, Rodrigo Sorogoyen
Cinematographer: Alejandro De Pablo
Editor: Alberto Del Campo
Sound Designer: Fabiola Ordoyo
Music Composer: Oliver Arson
Production Company: Arcadia Motion Pictures, Caballo Films, Le Pacte
World Sales: Latido Films

Festivals:
Cannes FF 2022
San Sebastián IFF 2022
Tokyo IFF 2022
Antalya Golden Orange FF 2022
Vancouver IFF 2022
Director's Selected Filmography:
2019 Mother
2018 The Realm
2016 May God Save Us
2013 Stockholm
Director's Biography: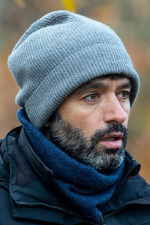 Rodrigo Sorogoyen made his feature debut co-directing 8 Citas (2008) with Peris Romano. His next film, Stockholm (2013), won three awards at Malaga FF and the Goya for Best New Actor, amongst others. With May God Save Us (2016) he won the Jury Prize for Best Screenplay in San Sebastian and the Goya for Best Actor. He competed once again for the Golden Shell in 2018 with The Realm, which would go on to win 7 Goyas. His acclaimed short, Mother (2017) was nominated for Oscars, while its feature version Mother (2019) premiered in the Orizzonti section of Venice FF.
Synopsis:
Antoine and Olga are a French couple who settled long ago in a village from the interior of Galicia. There they lead a quiet life, grow their vegetables and rehabilitate abandoned houses, although their coexistence with the locals is not as idyllic as they wish. Their refusal to implement a wind farm will accentuate the disagreements with the neighbors, especially with the brothers Xan and Lorenzo, taking coexistence to a situation of no return.