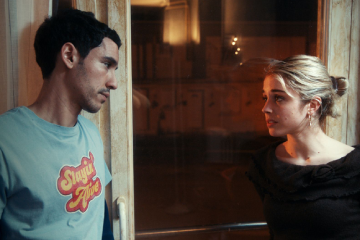 Original name: Le Prix Du Passage
English name: The Channel
Year: 2022
Run time: 102 Minutes
Language: French, Arabic, English
Type (Colour/ Black & white): Colour
Country: France, Belgium
Director: Thierry Binisti
Producers: Milena Poylo, Gilles Sacuto, Patrick Quinet
Cast: Alice Isaaz, Adam Bessa, Ilan Debrabant, Catherine Salée
Screenplay: Sophie Geydon, Pierre Chosson
Cinematographer: Martin Rit
Editor: Jean-Paul Husson
Sound Designer: Vincent Nouaille, François Dumont, Jeremy Hassid, David Gillain
Music Composer: Karim Baggili
Production Company:T.S. Productions, Artémis Productions
World Sales: Be for Films

Festivals:
Film Francophone D'Angouleme 2022
Director's Selected Filmography:
2012 Une Bouteille À La Mer
2003 L'Outremangeur
1996 Le Livre De Minuit (Short)
Director's Biography: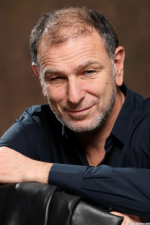 Thierry Binisti is a French screenwriter, film and television director. He started his career working with some famous directors as an assistant, an making short videos for Vidéothèque de la ville de Paris (now Forum des Images). His first short Le Livre De Minuit (1996) was screened at multiple festivals across the globe, and has won many awards. He debuted with L'Outremangeur (2003). His second feature was Une Bouteille À La Mer (2012). Thierry has directed over 50 projects for television, including some direct to television films, series, and even commercials.
Synopsis:
Natacha (25), a young single parent who works as a fast-food waitress, struggles to raise her 8-year-old son Enzo. Torn between a strong desire for independence and the comfort that her mother Irène unfailingly wants to provide for them, Natacha feels trapped. Her encounter with Walid, who is waiting to save enough money to pay for his crossing to England will open new horizons for her.