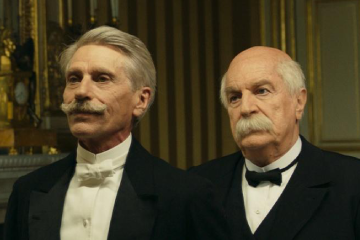 Original name: Le Tigre et le Président
English name: The Vanished President
Year: 2022
Run time: 98 Minutes
Language: French
Type (Colour/ Black & white): Colour
Country: France, Belgium
Director: Jean-Marc Peyrefitte
Producers: Jérémy Zelnik, Tancrède Ramonet, Camille Gentet
Cast: Jacques Gamblin, André Dussollier, Christian Hecq, Anna Mouglalis, Cyril Couton, Astrid Whettnall, Patrick D'Assumçao
Screenplay: Jean-Marc Peyrefitte, Marc Syrigas
Cinematographer: Lubomir Bakchev
Editor: Florent Vassault
Sound Designer: Antoine Deflandre, Nicolas Tran Trong, Sébastien Ariaux
Music Composer: Mathieu Lamboley
Production Company: Dibona Films, Pan-Européenne
World Sales: Orange Studio, Tandem Films

Festivals:
Cinemania Francophone FF 2022
FIFF Namur 2022
Director's Selected Filmography:
2019 The President and the Crossing Keeper (Short)
2004 La Solitude De L'éboueur Sans Camion (short)
Director's Biography: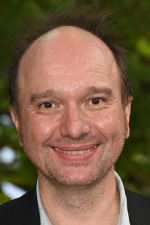 Jean-Marc Peyrefitte is an Actor – writer – Director. He is known for his shorts La Solitude De L'éboueur Sans Camion (2004), The President and the Crossing Keeper (2019). The Vanished President (2022) is his debut feature film as a director.
Synopsis:
1920. Against all odds, Paul Deschanel, an idealist unknown to the general public, is elected President of the French Republic. His first steps in power are impressive. He makes a series of audacious proposals: abolition of the death penalty, the right to vote for women, and universal suffrage! But the cynicism of the political world, the game of institutions, and the violence of media campaigns catch up with him and soon derail him. One evening, he falls off a train and vanishes…The whole world wonders: what happened to the French President?