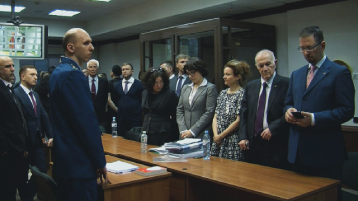 Original name: The Case
English name: The Case
Year: 2022
Run time: 76 min
Language: Russian
Type (Colour/ Black & white): Colour
Country: Russia
Director: Nina Guseva
Producer: Sergey Yahontov, Marina Razbezhkina
Screenplay: Nina Guseva
Cinematographer: Nina Guseva
Editor: Kirill Sakharnov
Sound Designer: Ivan Yerofeev, Karina Kazaryan
Music Composer: Igor Vdovin
Production Company: Stereotactic
World Sales: Cercamon

Festivals:
IDFA
ArtDoc Fest
Brasilia IFF
Director's Selected Filmography:
Director's Biography: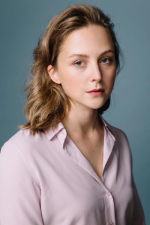 Nina Guseva graduated from Moscow Art Theatre School in 2011 with honours and then joined Moscow Art Theatre company and has been working there as well as acting in film productions ever since. She got accepted to School of Documentary Film of Marina Razbezhkina in 2018. Nina released her first documentary Rosa in 2019. Her first full length documentary The Case had a premiere at IDFA in 2021.
Synopsis:
Summer 2019 sees Moscow in the grip of opposition protests. Three thousand people are detained. Among them young political activist Konstantin Kotov. His lawyer Maria Eismont sees that this is a politically motivated accusation, aimed at suppressing young people from being politically active Despite Maria's efforts, public outcry and obvious injustice, the court sentences Kotov to four years in prison. We follow Maria, before, during and after Konstantin's trial, allowing us to discover the inner workings of Russia's judicial system and the threats faced by political activists raising their voice against Putin.