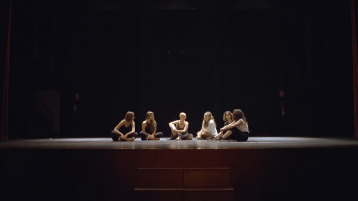 Original name: The Yellow Ceiling
English name: The Yellow Ceiling
Year: 2022
Run time: 93 min
Language: Spanish
Type (Colour/ Black & white): Colour
Country: Spain
Director: Isabel Coixet
Producer: Isabel Coixet, Carla Sospedra
Cast: Violeta Porta Alonso, Goretti Narcís Borràs, Aida Flix Filella, Sonia Palau Saurat, Cristina Garcia Martínez, Marta Pachón Soto, Míriam Fuentes Farré
Screenplay: Abert Llimós, Núria Juanico (Documentation)
Cinematographer: Nadia S. Zafra
Editor: Mariona Solé Altimira
Sound Designer: Nora Haddad, Anna Rajadell
Music Composer: Chop Suey
Production Company: Miss Wasabi Films
World Sales: The Open Reel

Festivals:
San Sebastian IFF
IDFA
São Paulo IFF
Director's Selected Filmography:
2011 Listening to Juez Garzón (Doc)
2009 Map of the Sounds of Tokyo
2008 Elegy
2007 Invisible (Doc)
2005 The Secret Life of Words
2003 My Life Without Me
1989 Too Young to Die Old
Director's Biography: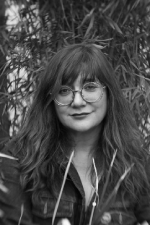 Isabel Coixet is a one of the most prominent filmmakers, documentary maker, and visual artist working today. Her film The Secret Life of Words (2005) screened in Orizzonti at Venice and bagged the two Goya awards. She has competed in Berlinale with My Life Without Me (2003), Elegy (2008), Nobody Wants the Night (2015) and Elisa and Marcela (2019) and in Cannes with Map of the Sounds of Tokyo (2009). She was a member of the Official Jury at San Sebastian in 2006 and Berlinale in 2009. In 2015, Coixet received the Chevalier des arts et des lettres Medal from the French Ministry of Culture.
Synopsis:
The Yellow Ceiling explains and denounces the Case of the Lleida Theater Classroom through its protagonists. In 2018, a group of 9 women filed a complaint against two of their teachers for sexual abuse that occurred between 2001 and 2008, when they were teenagers. It was too late. Out of fear, out of shame, because it took them a long time to understand and digest what had happened. The complaint arrived when the statute of limitations had expired and the case had been closed. What they didn't know is that, despite the statute of limitations having expired, their statements were opening a new door where, perhaps, all was not lost.