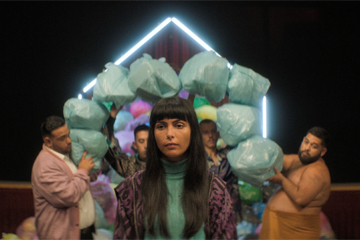 Original name:Háromezer Számozott Darab
English name: Three Thousand Numbered Pieces
Year: 2022
Run time: 93 Minutes
Language: English, Hungarian, German
Type (Colour/ Black & white): Colour
Country: Hungary
Director: Ádám Császi
Producers:István Bodzsár
Cast: Norbert Varga, Edmond Oláh, Franciska Farkas, Rómeó Pápai, Cristopher Pászik, Kristóf Horváth, Wieland Speck
Screenplay: Balázs Lengyel, Ádám Császi
Cinematographer: István Balázs Balázs
Editor: Tamás Kollányi
Sound Designer: Viktor Lente
Music Composer: Csaba Kalotás
Production Company: Uniofilm Entertainment
World Sales:NFI World Sales

Festivals:
Tallinn Black Nights 2022
Director's Selected Filmography:
Director's Biography: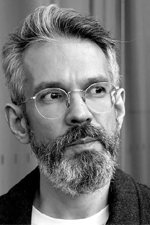 Ádám Császi is a film/theater director and screenwriter. He graduated from SZFE, Budapest's University of Theater and Film Arts in 2010. His first feature Land of Storm premiered in Panorama at the Berlinale 2014 to critical acclaim and was nominated for the Best First Feature Award and Teddy Award. It went to about 40 international festivals and sold to 14 countries. His theatre directorial work debuted in 2017 in various Hungarian theatres. His play Gypsy Hungarian played at Deutsches Theater in Berlin.
Synopsis:
A white director rehearses a play with five young marginalized Roma actors. His play tells their real-life stories of abuse, drug addiction and crime. However, instead of representing the truth of their experiences, it only capitalizes on their pain and exploits them. The actors quit the play, only to find that their white director has already sold the show to Berlin's biggest theatre and the premiere is looming. Their rehearsals turn into a surreal exploration of racism and white guilt, blurring the lines between fiction and reality - and the play and the film itself.