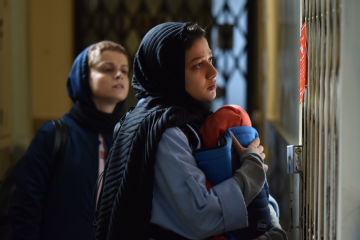 Original name: Ta Farda
English name: Until Tomorrow
Year: 2022
Run time: 86 Minutes
Language: Persian
Type (Colour/ Black & white): Colour
Country: Iran, France
Director: Ali Asgari
Producers: Niki Karimi, Raphaelle Delauche, Nicolas Sanfaute, Ali Asgari, Jean-Charles Mille
Cast: Sadaf Asgari, Ghazal Shojaei, Babak Karimi, Amirreza Ranjbaran, Nahal Dashti, Mohammad Heidari
Screenplay: Ali Asgari, Alireza Khatami
Cinematographer: Roozbeh Raiga
Editor: Ehsan Vaseghi
Sound Designer: Hossein Ghorchian
Music Composer: Ali Birang
Production Company: Silk Road Productions, Novoprod, Taat Films, Premium Films
World Sales: MPM Premium

Festivals:
Berlinale Panorama 2022
São Paulo IFF 2022
Edinburgh IFF 2022
Istanbul IFF 2022
Stockholm IFF 2022
Director's Selected Filmography:
2017 Disappearance
2016 The Silence (Short)
2014 The Baby (Short)
2013 More Than Two Hours Left (Short)
Director's Biography: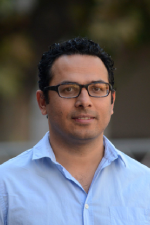 Ali Asgari is a prominent Iranian cinema figure with more than 200 awards to his name. two of his shorts were nominated for Palme d'Or at Festival de Cannes and The Baby was in short film competition of Venice FF 2014. Ali's films are concerned with precarious lives who live at society's margin in his native country Iran. His debut film Disappearance was developed at the Cinefondation Residency of Cannes and had its premiere at Venice FF and Toronto IFF in 2017. Ali is a member of the Academy of Motion Picture Arts and Sciences, and Until Tomorrow is his second feature film.
Synopsis:
Fereshteh is studying and works at a printers' shop in Tehran. She wants to go to the US but is having trouble finding the time for a language course. This is because she also has a two-month-old baby that her parents know nothing about. When they announce at short notice that they are coming to visit, Fereshteh has to find another place for one night for her illegitimate child and everything that would give away her existence. What at first seems resolvable with a phone call to a few friends soon develops into a difficult undertaking. Fereshteh's quick-witted friend Atefeh offers her support, but their ensuing odyssey through the city only reveals to the pair how limited their options are. In a society that does not grant everyone the same rights, young women have to weigh up carefully who their allies are.