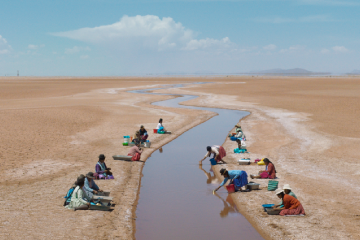 Original name:Utama
English name:Utama
Year: 2022
Run time: 87 Minutes
Language: Spanish, Quechua
Type (Colour/ Black & white): Colour
Country: Bolivia, Uruguay, France
Director: Alejandro Loayza Grisi
Producers: Santiago Loayza Grisi, Federico Moreira
Cast: José Calcina, Santos Choque, Luisa Quispe
Screenplay: Alejandro Loayza Grisi
Cinematographer: Barbara Alvarez
Editor: Fernando Epstein
Sound Designer: Federico Moreira, Fabián Oliver
Music Composer: Cergio Prudencio
Production Company: Alma Films, La Mayor Cine
World Sales: Alpha Violet

Festivals:
Sundance FF 2022
BFI London FF 2022
Karlovy Vary IFF 2022
Busan IFF 2022
Tallinn Black Nights FF 2022
Palm Springs IFF 2023
Director's Selected Filmography:
Director's Biography: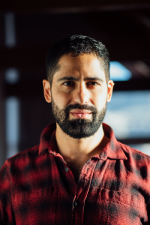 Alejandro Loayza Grisi is a Bolivian filmmaker. He began his artistic career in still photography and entered the world of cinema through cinematography. Attracted by the stories that can be told through images, he ventured into writing and directing during the preparation of his first feature film Utama.
Synopsis:
In the Bolivian highlands, an elderly Quechua couple has been living the same daily routine for years. When an uncommonly long drought threatens their entire way of life, Virginio and Sisa face the dilemma of resisting or being defeated by the passage of time. With the arrival of their grandson Clever, the three of them will face, each in their own way, the environment, the necessity for change, and the meaning of life itself.