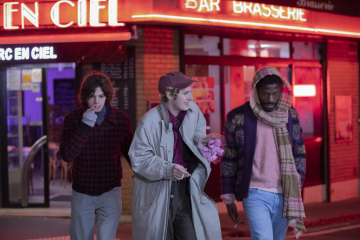 Original name: Le Lycéen
English name: Winter Boy
Year: 2022
Run time: 122 Minutes
Language: French
Type (Colour/ Black & white): Colour
Country: France
Director: Christophe Honoré
Producers: Philippe Martin, David Thion
Cast: Paul Kircher, Juliette Binoche, Vincent Lacoste, Erwan Kepoa Falé, Adrien Casse, Christophe Honoré, Anne Kessler
Screenplay: Christophe Honoré
Cinematographer: Rémy Chevrin
Editor: Chantal Hymans
Sound Designer: Guillaume Le Braz
Music Composer: Yoshihiro Hanno
Production Company: Les Films Pelléas
World Sales: Pyramide International

Festivals:
Toronto IFF 2022
San Sebastian IFF 2022
BFI London FF 2022
Chicago IFF 2022
Cinemania FF 2022
Director's Selected Filmography:
2019 On a Magical Night
2018 Sorry Angel
2016 Sophie's Misfortunes
2014 Metamorphoses
2007 Love Songs
2010 Man At Bath
Director's Biography: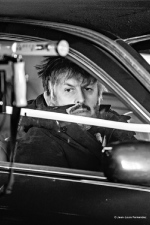 Christophe Honoré is a prolific French Author – Screenwriter – Film Director, and Theatre Director. He has written over 30 children's books, and multiple novels. He has collaborated with many contemporary directors for the screenplay of their films.
He made his debut as a film director with Dix-Sept Fois Cécile Cassard (2002) which was screened at Un Certain Regards. His subsequent films have been screened at multiple festivals while earning awards and nominations at festivals like Cannes, San Sebastian, and more.
Honoré is one of France's more unpredictable directors, but his films – including Sorry Angel, Metamorphoses and the musical Love Songs – inventively explore the complexities of passion
Synopsis:
Lucas is drifting blithely through his last year of boarding school and looking forward to life as an attractive, out young man in Paris. His older brother, Quentin, already lives there; his parents will take care of everything. It'll be nice. And then, one day, a sudden tragedy strips away everything Lucas took for granted, leaving him filled with anger and despair, his future in shambles. Quentin is lost in his own pain. Their mother, Isabelle, doesn't know how to reach out to the young man Lucas is becoming. And so, he is left to find his way alone, seeking comfort in a Paris that is still recovering from the pandemic.