JURY-Joanna Kos-Krauze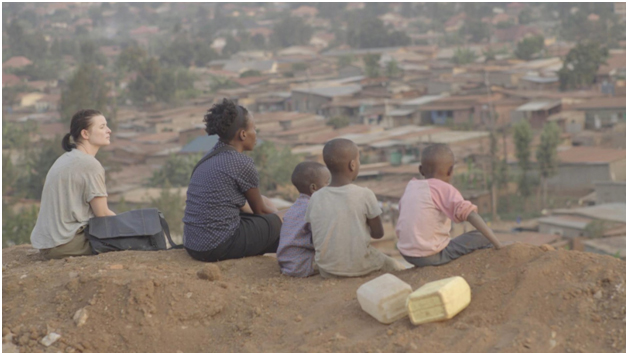 Original Title : Ptaki spiewaja w Kigali
English Title : Birds are singing in Kigali
Country : Poland
Language : Polish | English | Kinyarwanda
Year : 2017
Runtime : 113 min
Director : Joanna Kos-Krauze, Krzysztof Krauze Venue: City Pride Kothrud
Screen: Screen 4
Showtime: 15th Jan 2018, 3.15 p.m. Venue: Carnival Cinema - Mumbai Pune Road
Screen: Screen 4
Showtime: 17th Jan 2018, 2.00 p.m.
Synopsis
It is 1994. Anna- a Polish ornithologist who is in Africa to study the decline of the vulture population in Rwanda - witnesses the horrifying violent incident. Rwanda's Hutu majority has unleashed genocide against the smaller population of Tutsis. When the genocide begins, Anna rescues a young Tutsi girl - Claudine. Taking her along, Anna escapes to Poland. Both women are struggling to shake off the trauma of the events they had experienced and, go on with the routine life. However, it's difficult for both of them to be normal. One day, after a few years, Claudine decides to return to her homeland. Helpless in her efforts to stop her, Anna decides to accompany Claudine. Everywhere she goes, Claudine comes up against the survivors' attempts to come to terms with what they have lost. Although in 1996 power is in the hands of the Tutsis, the peace is fragile, and the near universal poverty aids the forces of evil. This is an extremely emotional journey to the heart of Africa.