JURY- Vimukthi Jayasundara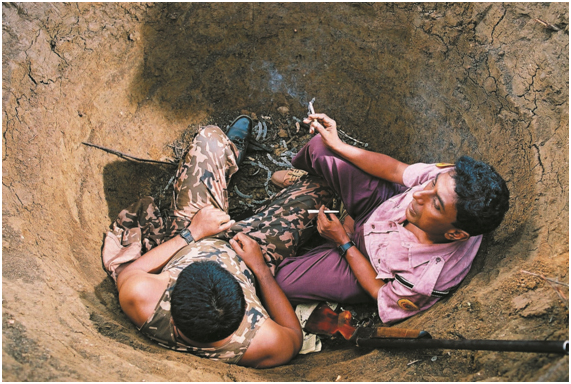 Original Title : Sulanga Enu Pinisa
English Title : The Forsaken Land
Country : Sri Lanka France
Language : Sinhalese
Year : 2006
Runtime : 108 min
Director : Vimukthi Jayasundara Venue: City Pride Kothrud
Screen: Screen 4
Showtime: 18th Jan 2018, 11.15 a.m.
Synopsis
A home-guard serviceman assigned the task of standing watch over a barren no-man's-land begins to experience an existential crisis after years of lonely service find weariness taking hold. Anura is a loyal soldier tainted by the tedium of a service he has forgotten how to define. His only company at the remote outpost is an alcoholic soldier named Piyasiri, whom he sees in passing as they trade shifts. Anura finds that even the prankish behaviour of the infrequently passing soldiers isn't enough to offset the numbing stillness of his eternal wait anymore. Even at home, the inertia of the emotionless landscape.